Seattle Cop Aaron Johnson Attacks Elderly Protester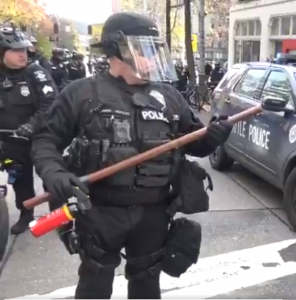 On January 5th the Washington 3% militia descended on Seattle's City Park plaza for their annual gathering. During the counter protest officers violently attacked and arrested people including one particularly egregious incident where an officer charges the counter protest line that is obeying orders and attacked two people with a riot control baton. One of those people was an elderly woman who fell and was prevented from receiving assistance by the officer who attacked her . Video available here.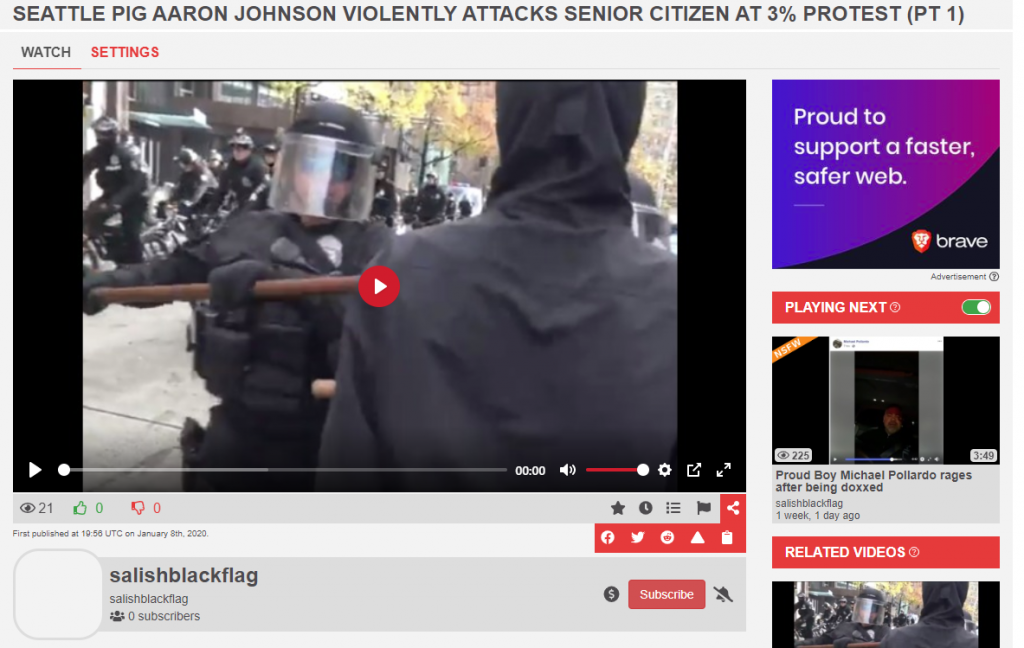 They forced her to attempt to rise on her own before they hoisted her by her backpack barely allowing her time to collect her scattered possessions before shoving her back towards the counter protest line. All the while bystanders told Johnson she was 70 years old and needed help yet he blocked them from accessing her with his baton and directed other cops to do so as well. This was a completely unnecessary escalation by Johnson and caused many of the issues that followed. Video available here.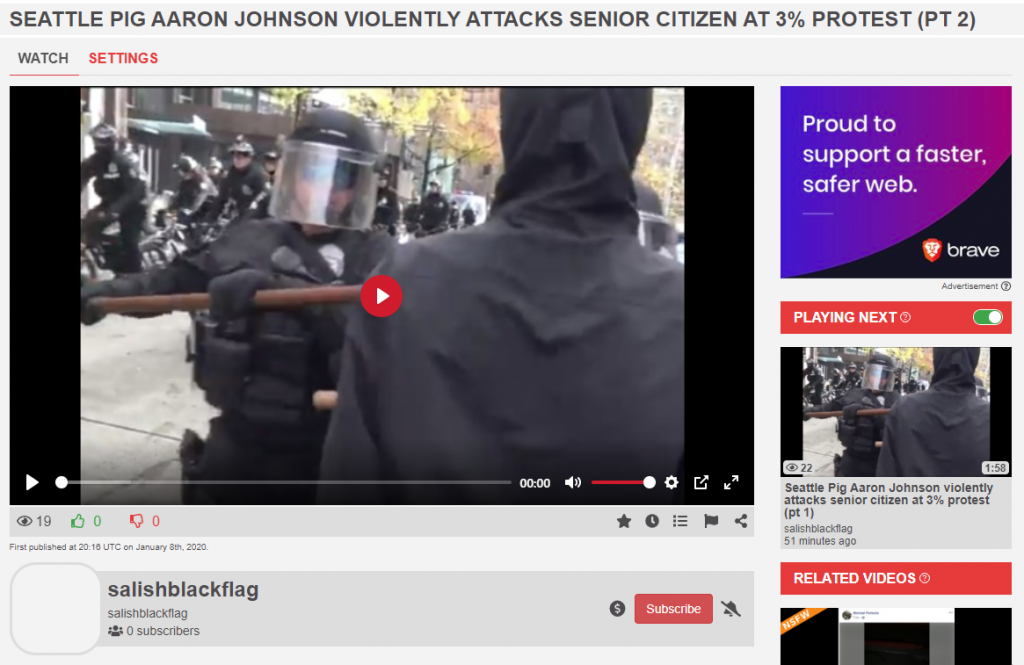 Through eyewitness tips, video footage and publicly available records we have identified that officer as Aaron Phillip Johnson of the South Precinct Ops Team. This class traitors name and station precinct are clearly visible in the from by frame video. Online records show that the badge number, name and precinct all match. He resides in Federal Way Washington and has ties to Lakewood as well.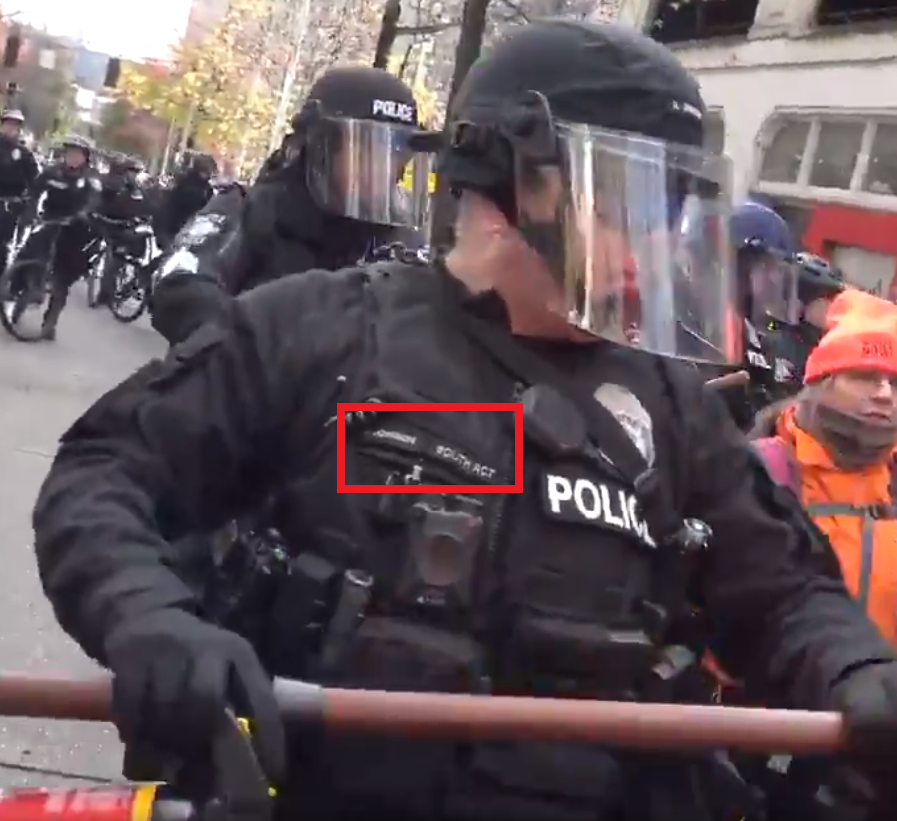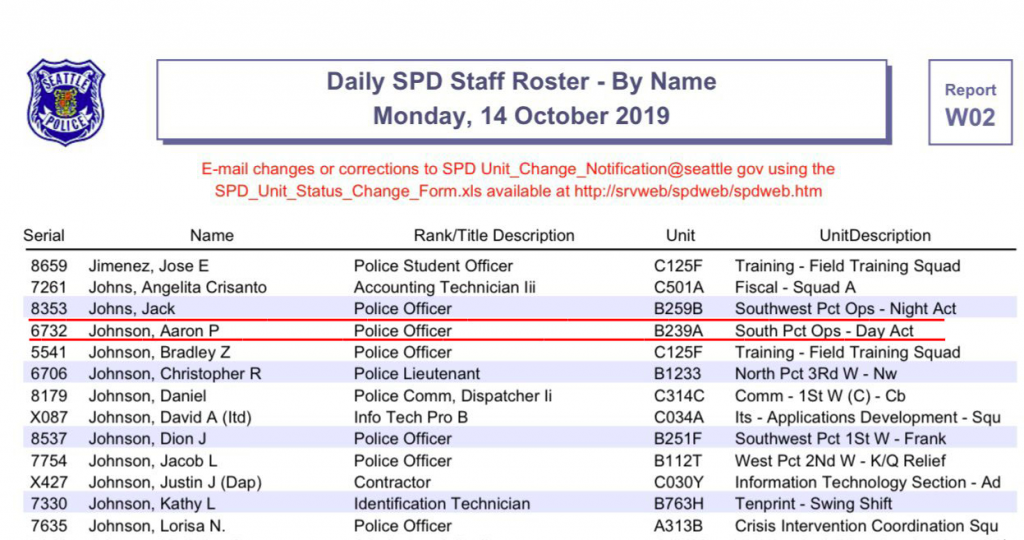 We have sourced publicly available data and found that Johnson is a former US Marine who has complained in public military forums that the 9mm M9 Beretta sidearm he was issued wasn't powerful enough. His description of the damage he would like to see from a replacement sidearm platform is particularly violent.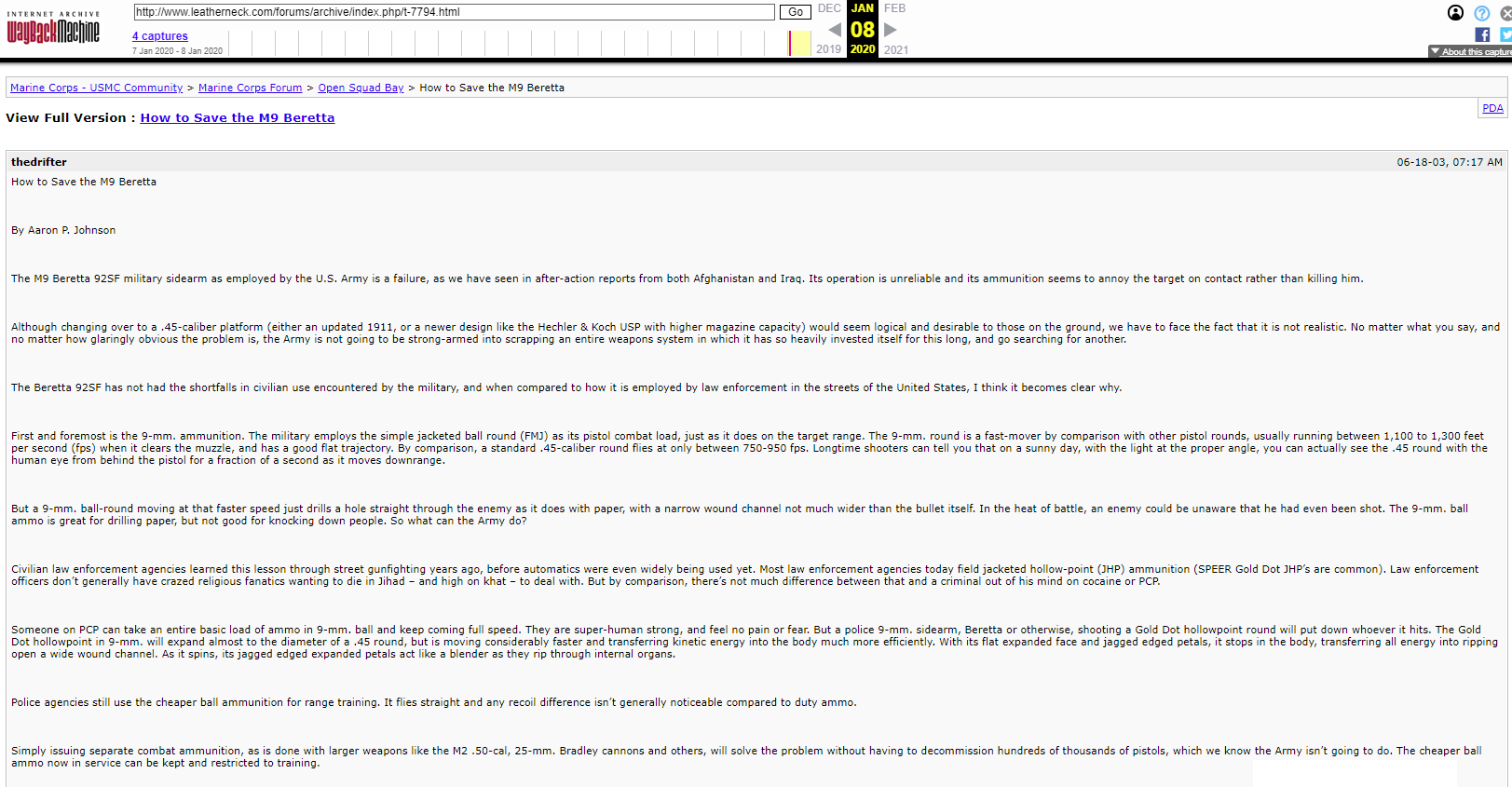 It would seem that a desire to use force that is greater than necessary is innate to Johnson and so we now expose him for what he is. A violent fascist storm trooper with a penchant for violence who zealously attacks anyone the state orders him to. Since Seattle police are incapable of disciplining their own we submit this article for your assessment. Tell Seattle PD what you think about them employing a violent thug here.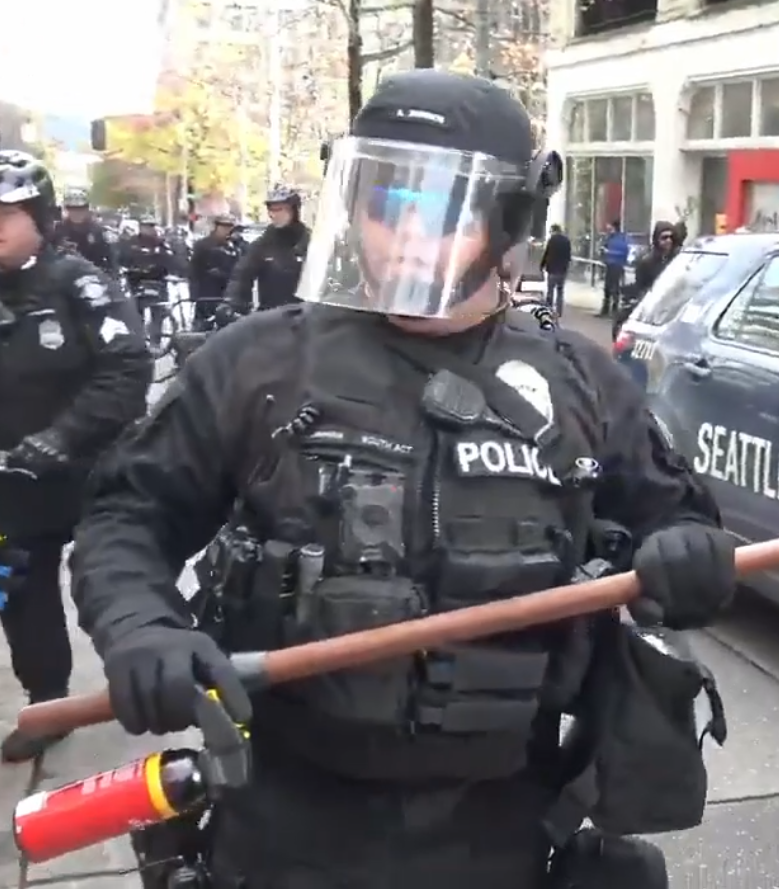 Johnson, Aaron P (17-PD) Seattle Police Department 45801
Badge Number – 6732
Active Officer Since  – 7/11/2001
Official email – Aaron.Johnson@seattle.gov
Personal email – Minestrike@hotmail.com
https://www.bitchute.com/video/GU2SQa7CWohF/
https://www.bitchute.com/video/nqFaj0BeMm9r/
https://www.seattle.gov/opa/complaints/file-a-complaint
If you have information regarding this incident or other instances of Police brutality reach out to us at the email below. Anonymity is GUARANTEED.
FirePhoenix161 – FirePhoeni161@protonmail.com