Lake Stevens Proud Boy Identified as Brandon Audell Howe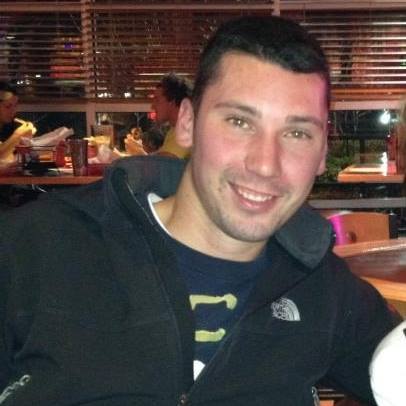 Howe has been identified as number 3 from the now infamous group pic taken at Razzals Bar in Lake Stevens Washington. Wearing the Fred Perry polo is indicative of having achieved at least the 2nd degree or rank in the Proud Boys organiaztion.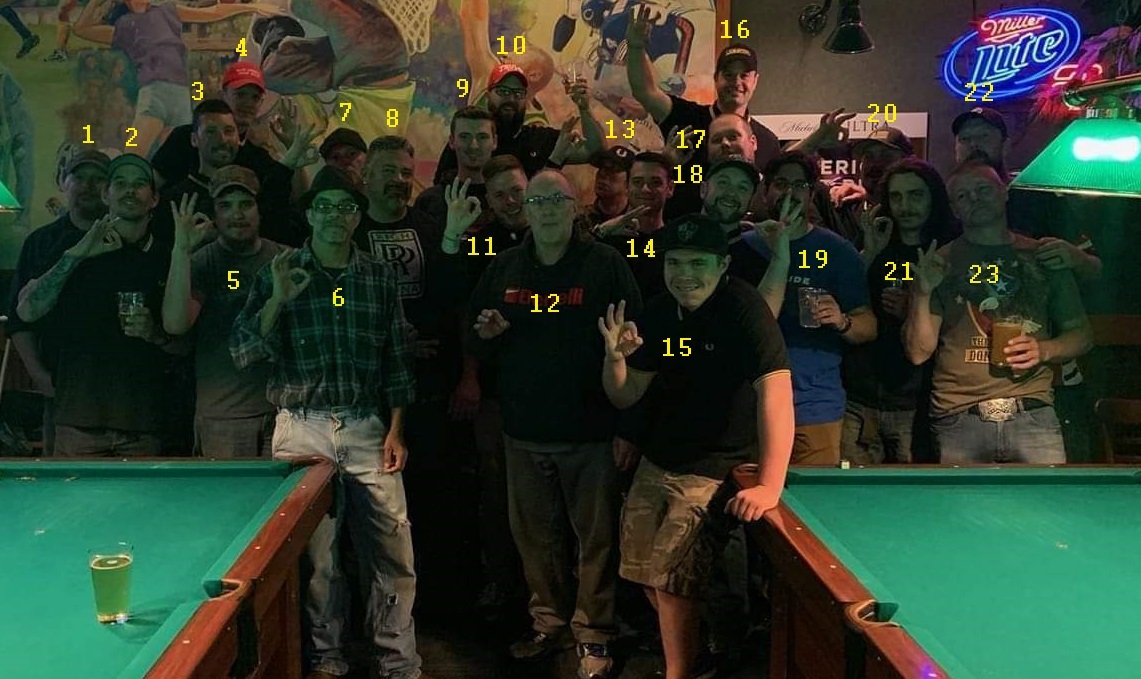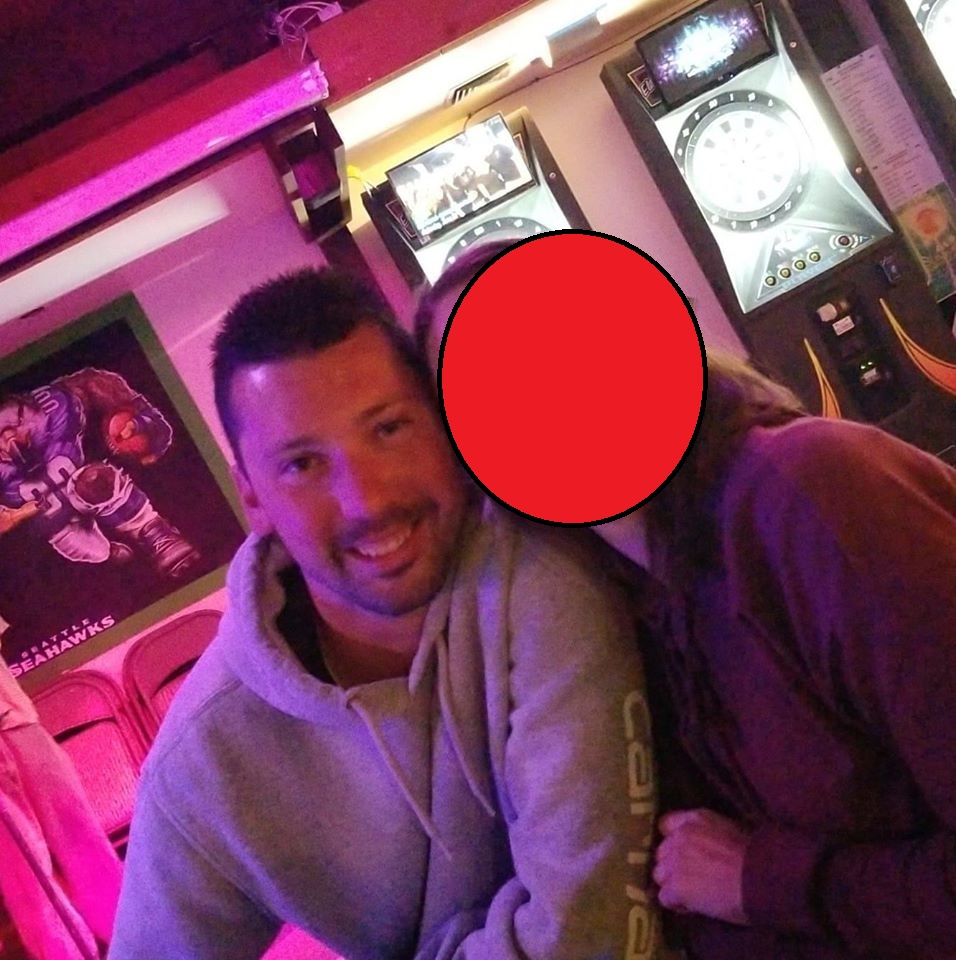 Brandon's public Facebook account shows he is friends with two previously exposed Proud Boys Eli Young and Justin Lux.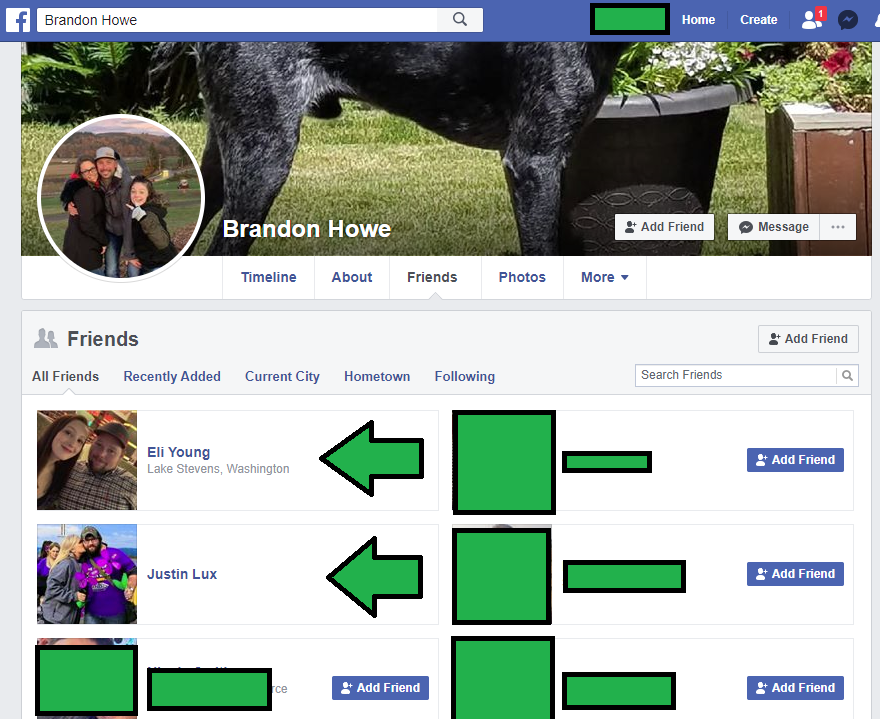 Brandon's Facebook and LinkedIn show he is a self employed contractor but his license is suspended as of 2017. The license is registered at and address which records show was sold in June 2019. Pictures of his personal vehicle and license plates were also found.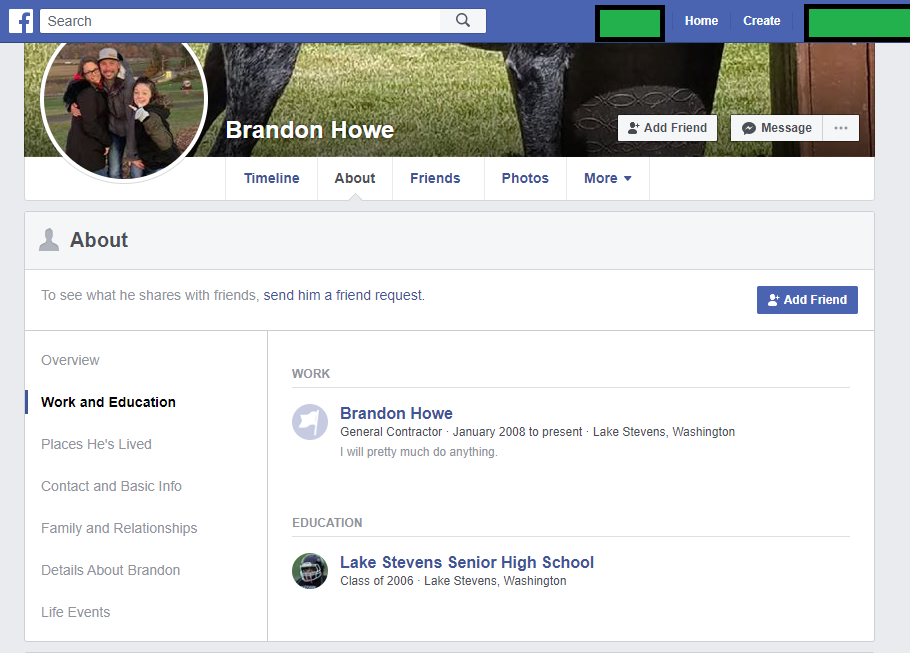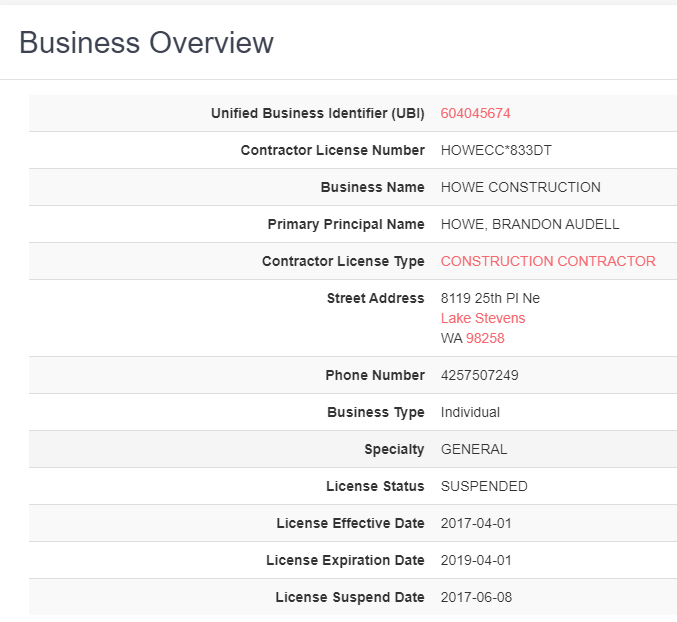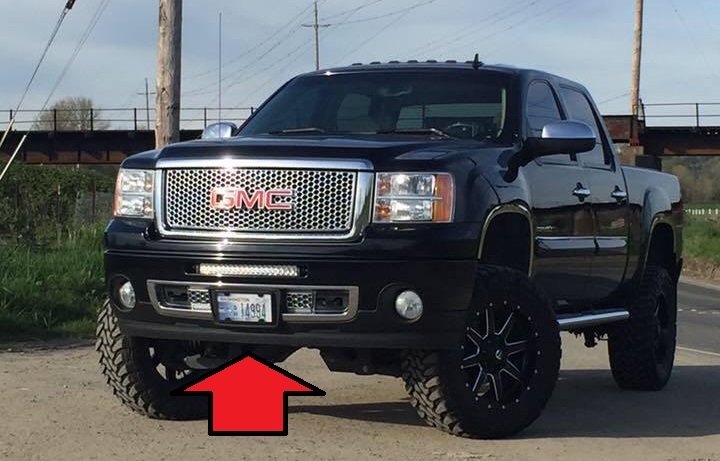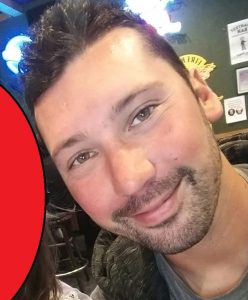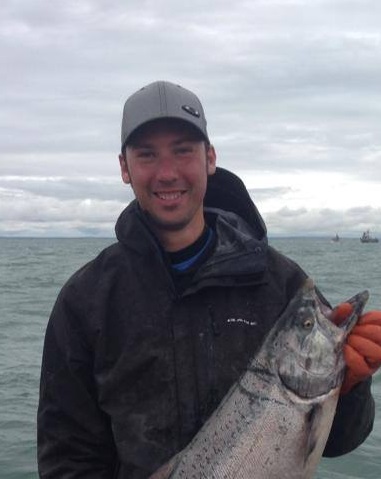 https://www.facebook.com/brandon.howe2
http://archive.ph/NQ2HK
https://foursquare.com/howey2k
http://archive.ph/O1UvH
https://www.linkedin.com/in/brandon-howe-90b9b6122/v
http://archive.ph/bewOC
Phone: 4257507249
HOWE CONSTRUCTION (License# HOWECC*833DT, UBI# 604045674)
https://opengovwa.com/labor-industries-contractor/HOWECC*833DT
Since the release of this picture several members seen in the group photo gave been identified and can be found here: https://salishblackflag.noblogs.org/post/category/doxxes/
If you have information regarding these or other Proud Boys or members of hate groups contact us. Anonymity is GUARANTEED.
Salish Black Flag – salish161@protonmail.com