Lake Stevens Proud Boy Identified as Joshua Reville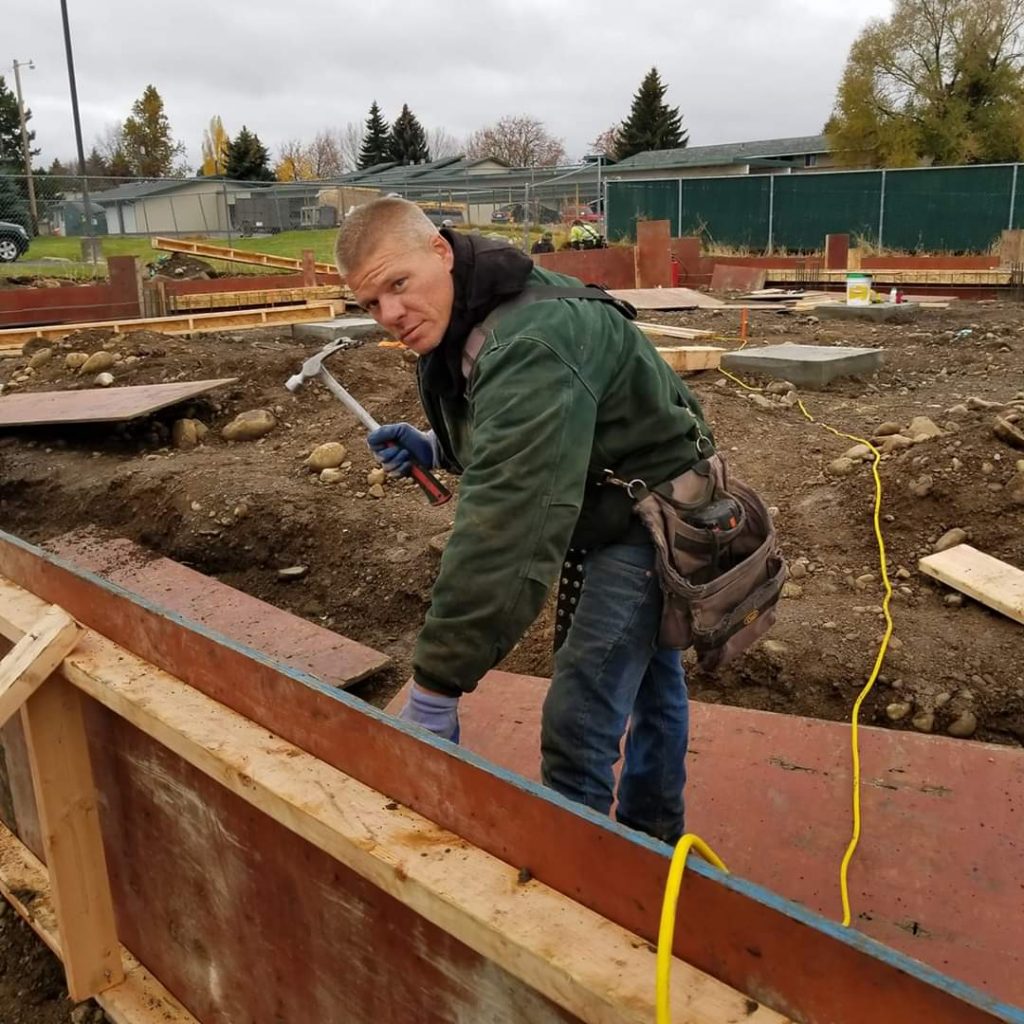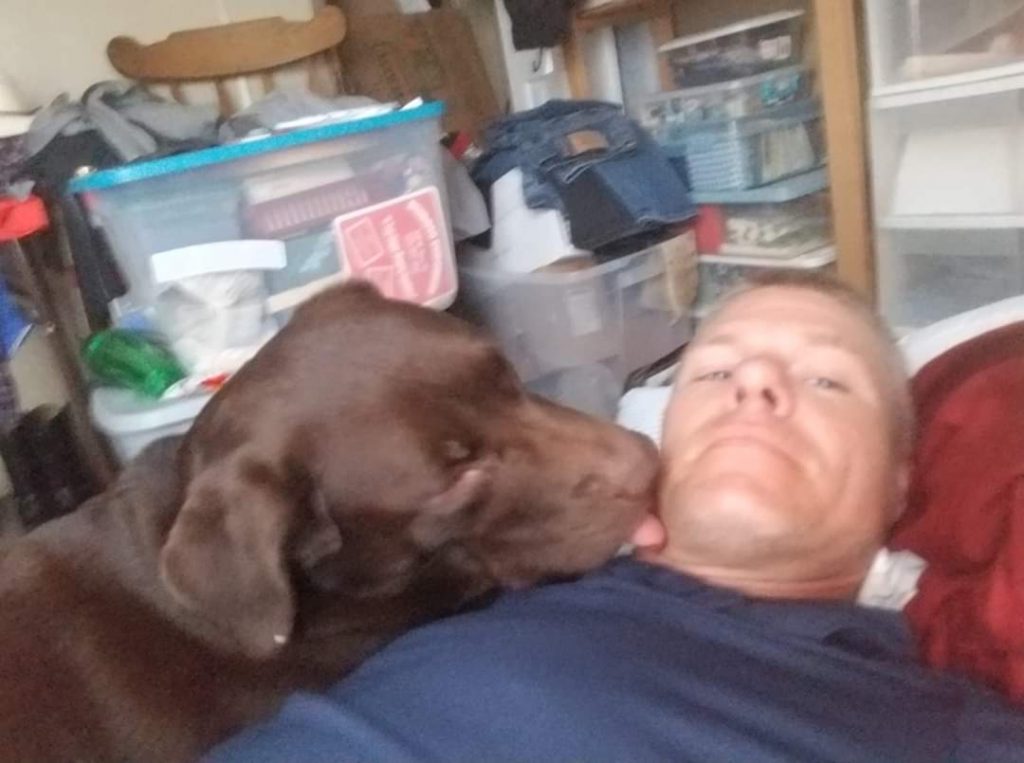 Reville has been identified as number 23 from the now infamous group pic taken at Razzals Bar in Lake Stevens Washington.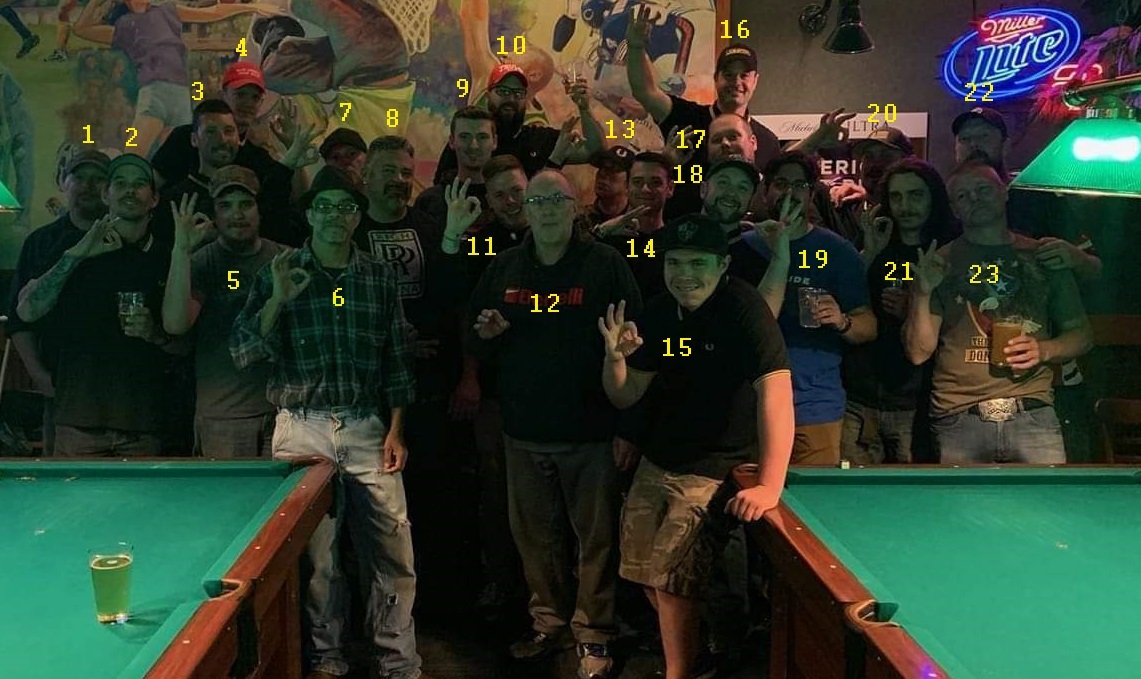 On his public Facebook Reville confirmed that the group pic was indeed the North Sound Proud Boys official meeting.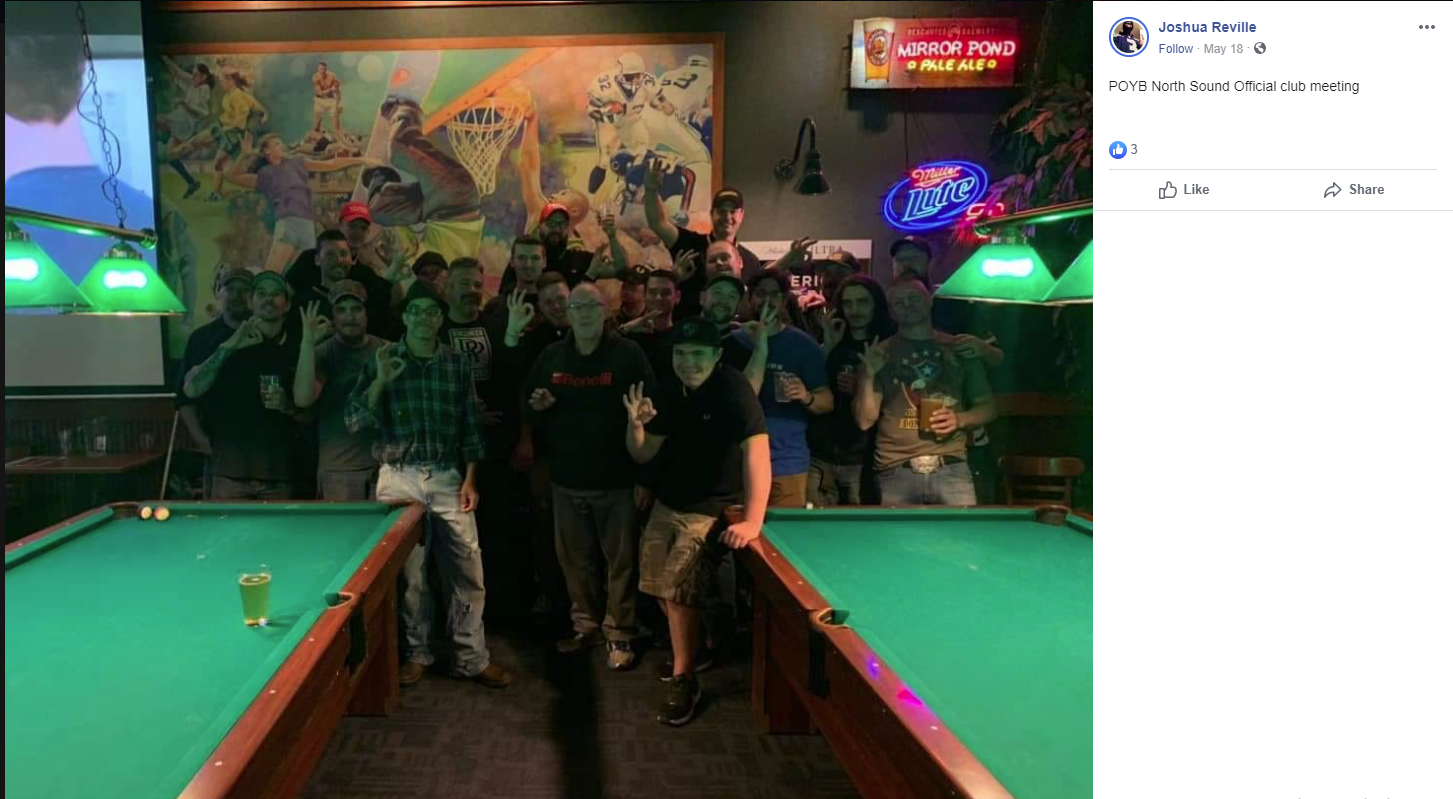 Reville replied to our article exposing Proud Boy Brandon Howe on Twitter stating "I'm number 24". It's unclear if Reville cannot count or was trying to be humorous.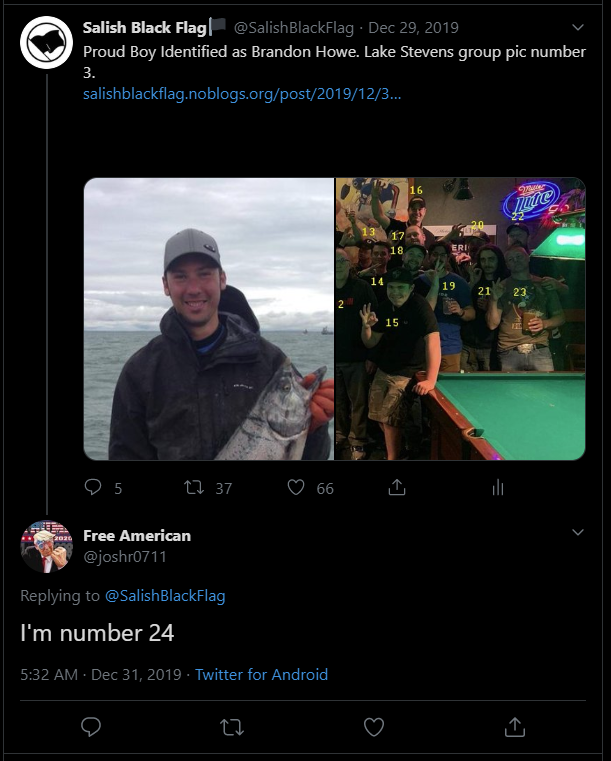 Like most Proud Boys Reville is a rabid Trump supporter. This is evident from his public Twitter account where he posts ultra-right wing views and memes.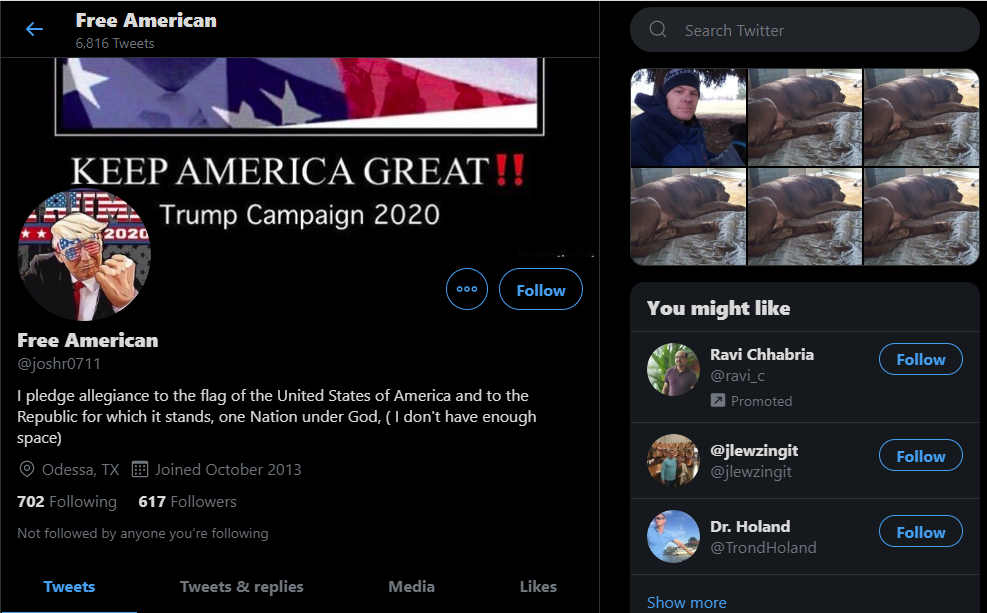 Reville also posts considerable amounts of Confederate apologia and neo-confederate propaganda. He posted a pic to Facebook showing the Confederate battle flag belt buckle he's wearing in the North Sound Proud Boys group photo.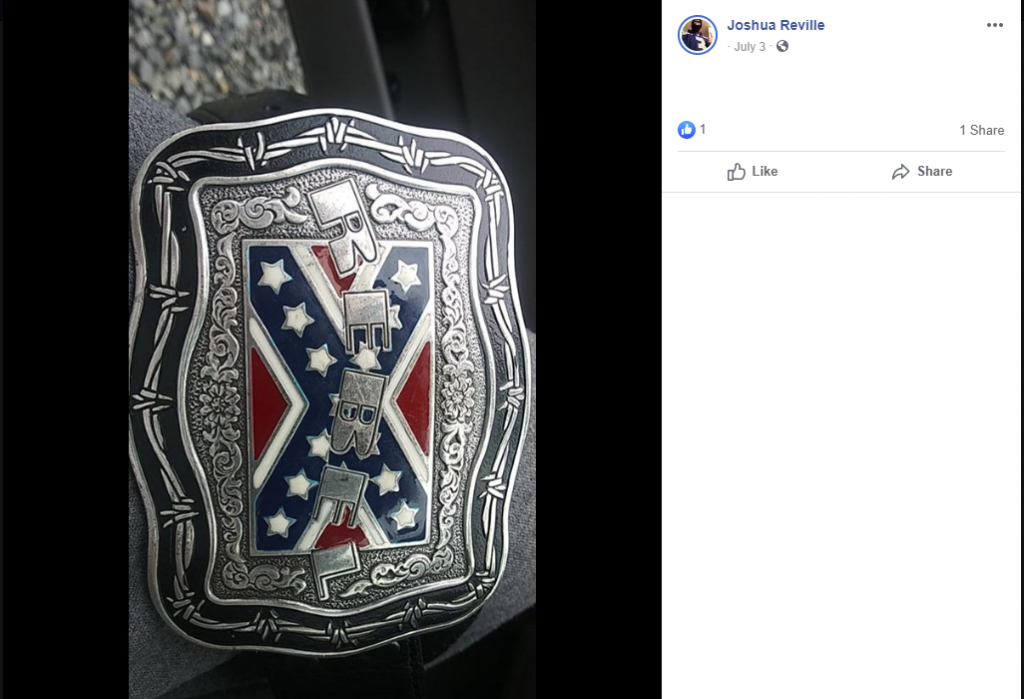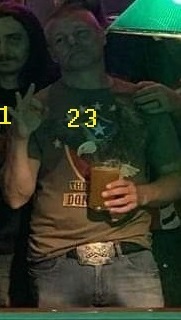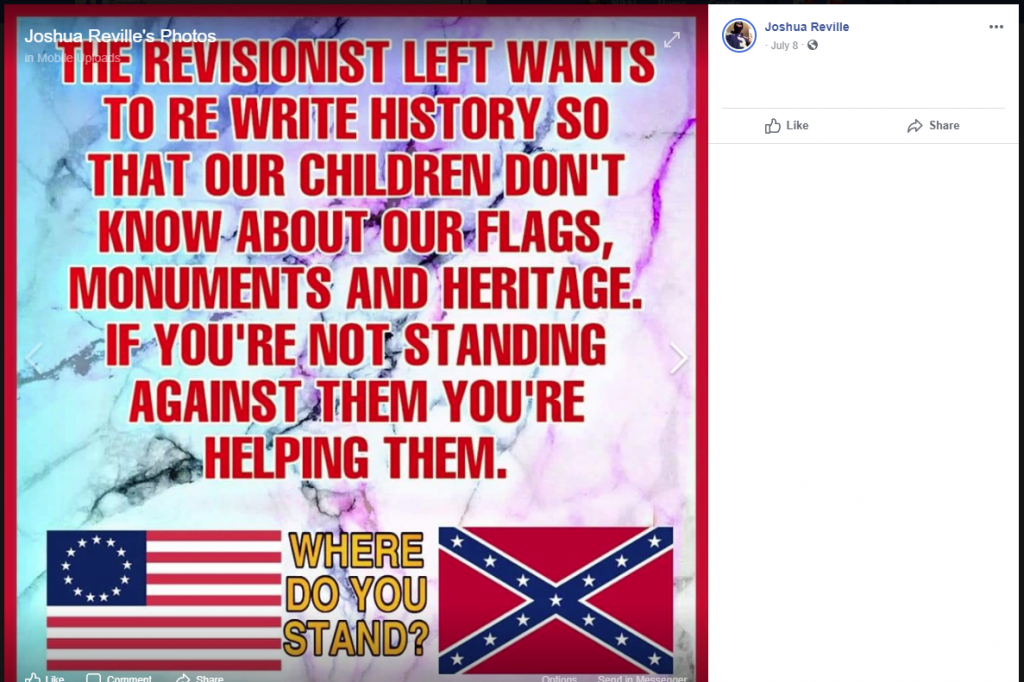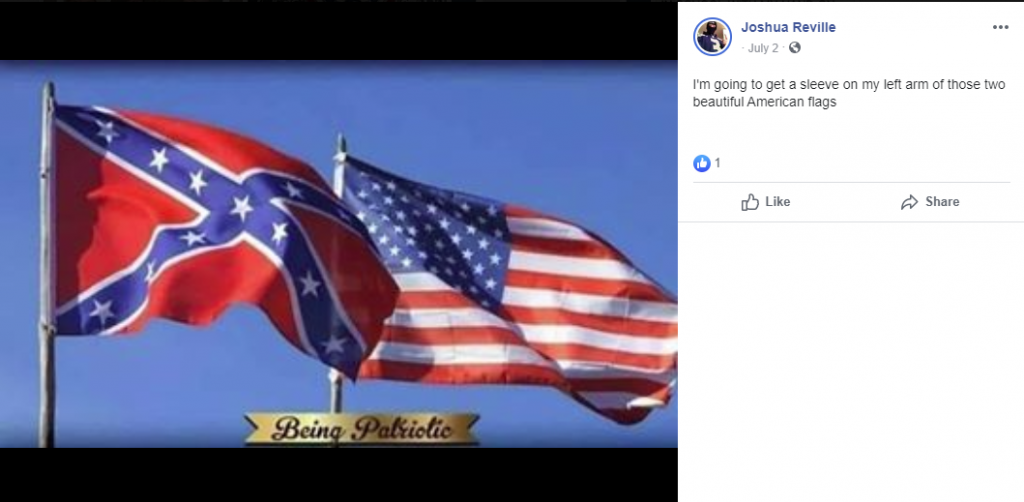 On Facebook he alleges that he is currently unhoused and has a GoFundMe for medical care for his dog. There is no evidence his "brothers" in the Proud Boys have attempted to help him nor have they shared his GoFundMe on any of their social media accounts or donated to it.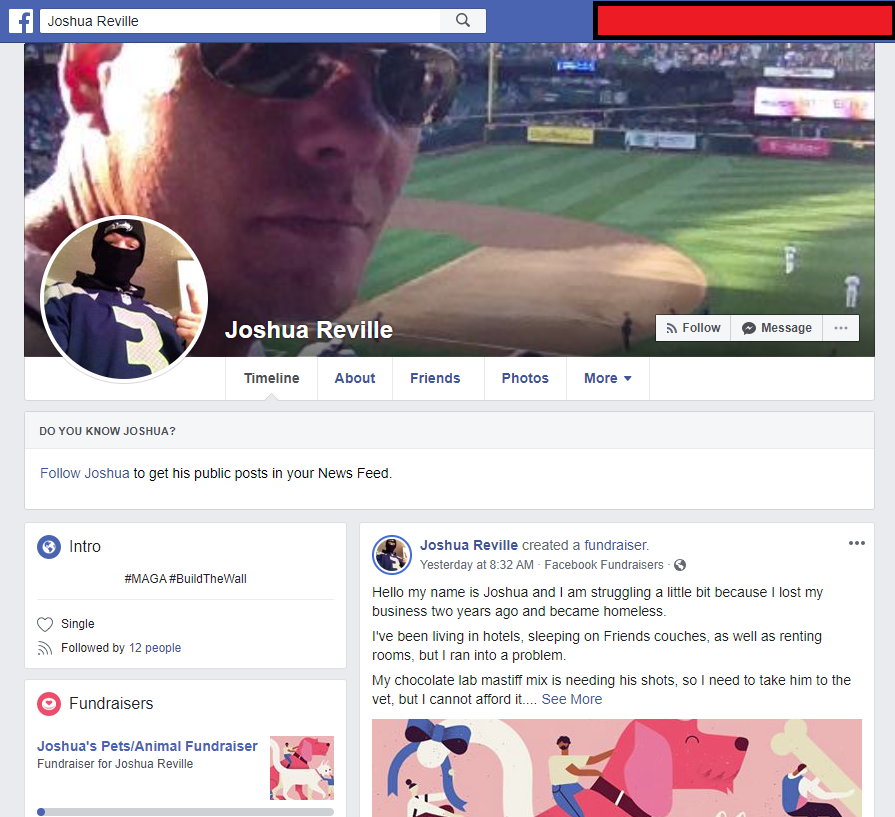 The business he is referring to was a lawn care service called "All About Lawns". In the April 22, 2015 issue of the Sequim Gazette Reville advertised his lawn services along with his phone number and email address. We can confirm this business in indeed defunct.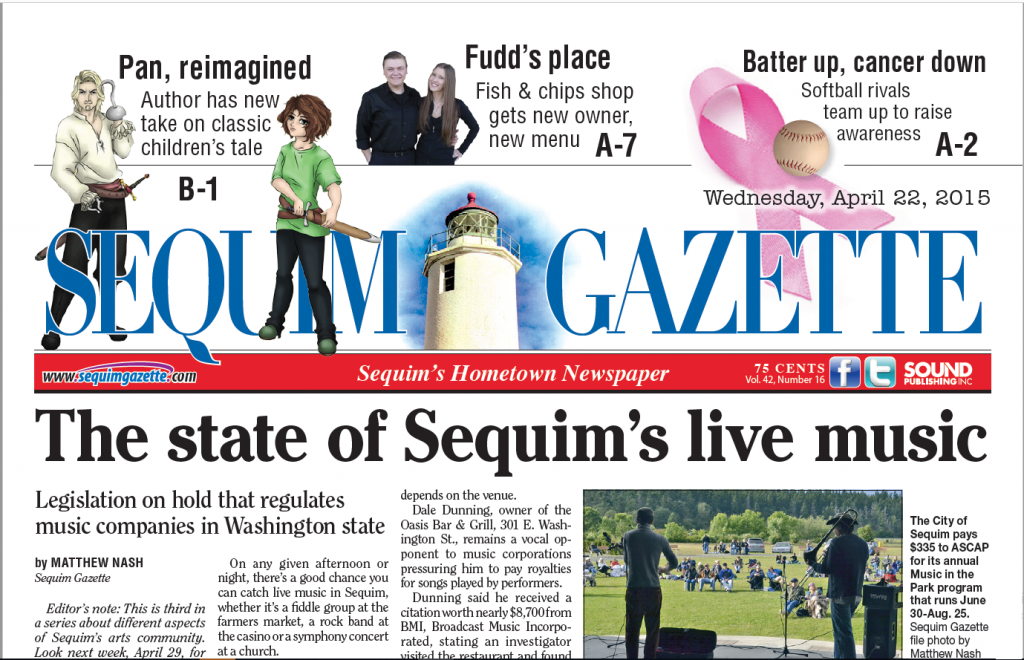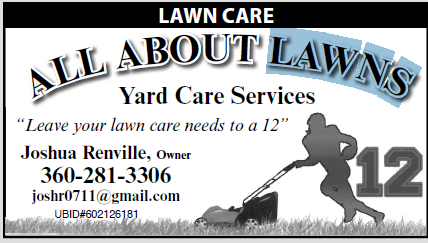 https://twitter.com/joshr0711
http://archive.is/ABMTb
https://www.facebook.com/joshuaR0711
http://archive.is/YRDWm
joshr0711@gmail.com
Since the release of this picture several members seen in the group photo gave been identified and can be found here: https://salishblackflag.noblogs.org/post/category/doxxes/
If you have information regarding these or other Proud Boys or members of hate groups contact us. Anonymity is GUARANTEED.
Salish Black Flag – salish161@protonmail.com